Designs
Welcome to the Casey Diers' Designs page. On this page you will see various projects that Casey has designed and realized. Click on the show name to see more information and pictures or click on the Design Gallery button to view a gallery of production shots from shows that Casey has designed.
---
Current Designs
Current designs include .
Additionally, Casey is currently persuing numerous assistant, associate, programming, and drafting positions.
To see a calendar of performance dates for Casey's shows, click here.
Recent Designs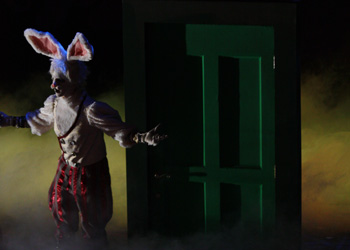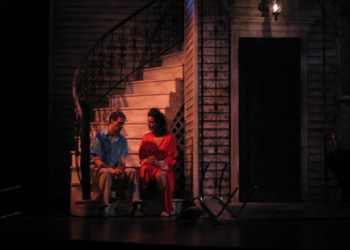 Casey's recent projects include
Mary Poppins

, produced by BRAVO!;

Stones in His Pockets

, produced by Northlight Theatre;

The Nativity

, produced by Congo Square;

Freshly Fallen Snow

, produced by Chicago Dramatist;

Outgoing Tide

, produced by Northlight Theatre Company and The Galway Arts Festival at the Town Hall Theatre in Galway, Ireland;

Merrily we Roll Along

, produced by The Music Theatre Company;

Boojum

, produced by Caffeine Theatre and Chicago Opera Vanguard; and

Pretty Ballet

, produced by Joffrey Ballet.
Recent non-design work includes assisting lighting designer James F. Ingalls on:
Kafka on the Shore

at Steppenwolf,

Tristan et Isoldesss

at the Paris National Opera at Bastille, and

Kafka Fragments

tour, produced by the Lincoln Center for the Performing Arts, which has stops at the John Jay Performance Center in New York City, Cal Performance at UC Berkeley and Disney Hall in Los Angeles.
Additional assistant work includes
The Farnsworth Invention

at Timeline Theatre assisting Keith Parham and The Lieutenant of Inishmore at Northlight theatre assisting lighting designer Chris Binder.
Click here to see examples of Casey's hand and computer aided drafting.
include 'structure/bottom.php';?>